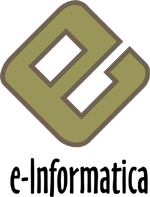 e-Informatica Software Engineering Journal (EISEJ)
An international, open access, no authorship fees, blind peer-reviewed journal (indexed by Web of Science ESCI, Scopus, DBLP etc.) that concerns theoretical and practical issues pertaining development of software systems.
Our aim is to focus on experimentation and machine learning in software engineering.
Since Volume 11/2017 all papers are published under Creative Commons CC-BY 4.0 license.
More about journal How to submit paper
Early bird access to Volume 17/2023: