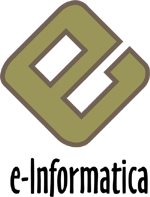 e-Informatica Software Engineering Journal (EISEJ)
An international, open access, no authorship fees, blind peer-reviewed journal that concerns theoretical and practical issues pertaining development of software systems.
Our aim is to focus on experimentation and machine learning in software engineering.
Since Volume 11/2017 all papers will be published under Creative Commons CC-BY 4.0 license.
More about journal
How to submit paper
Latest Volume: